QR Codes: contactless digital payments are mainstreaming across the world
Over the past few years, another chapter has emerged in the evolution of payments. The popularity across digital payments are increasing rapidly over the world. There is no doubt that such a shift from cash to digital payments has been accelerated by the wake of global pandemic, with physical closures of retails and health concerns. Thus, consumers preferences have moved toward contactless and efficient payment options, QR Codes enter the arena of payment services. As a result, many well-known retail brands and hospitality services are using QR Codes to enable quick, distanced and touch-free experience to their customers.
What is QR Code?
Quick Response (QR) Codes are decoded by smartphones and converted into the payment details to facilitate payment. This allows small and medium businesses to implement cheap and easy payment solution for customers without setting up expensive card terminals and hardware. Once it set up, customers are able to scan the QR Code and pay immediately on their smartphones, which enables the efficient and touchless customer experience.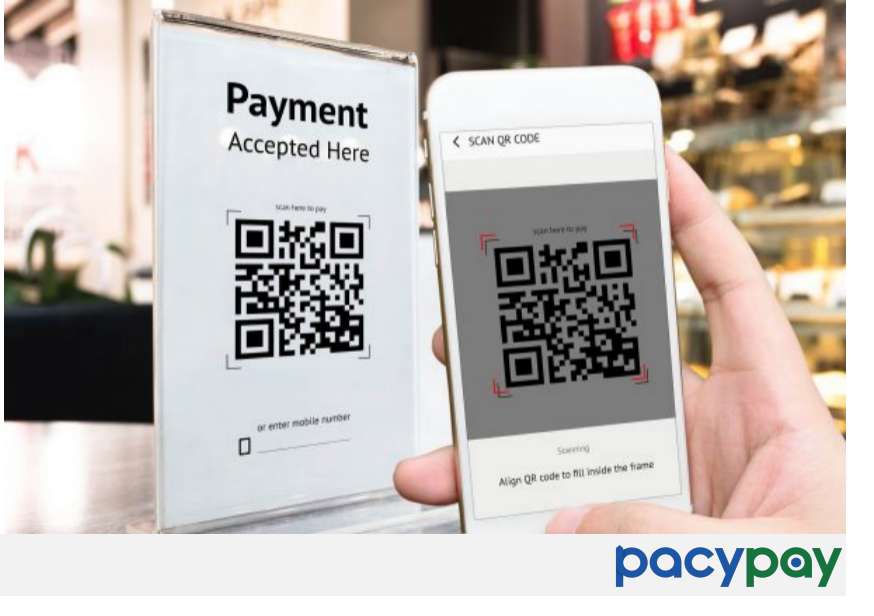 In fact, MobileIron canvassed the consumers opinion about the usage of QR Codes across the U.K., U.S. and some European countries. Research concluded that customers are relying more on QR Codes, with 80% of smartphone users saying that they had scanned a QR Code at least once in their life and other 67% respondents stating that it makes life easier. Meanwhile, half of respondents are expecting to use this payment method in the future.
Benefits of QR Codes for customers and merchants
As QR Codes payment is becoming more popular across Europe, consumers and merchants alike would benefit from utilizing this payment method.
First of all, their completely touchless nature enables merchants to continue distances payment environment and will prevent the transmission of viruses and bacteria from coins and notes. This is particularly important for small and medium businesses, which have been hit the most during the Covid-19 pandemic.
Another advantage of using the QR Codes payments is flexibility and it is another alternative method of digital payments. However, scanning QR Codes highly reducing the risk of fraud as consumers' card or account details are disclosed. And merchants are receiving payments in real time, what providing significant cash flow benefit.
Learning from China's QR Code experience
The potential of QR Codes as a payment method is perfectly demonstrated by the undisputed leader in QR Codes - China. While QR Codes payment are only seeing the growth across within Europe, in Asian markets this payment solution is already ubiquitous, and the pandemic has only accelerated fuelled adoption.
Initially, QR Codes were adapted in China as the demand of cashless payment solutions in a market environment, where card terminals were expensive and insufficient. Since then payment solutions have grown significantly, with QR Code standardisation and mass market adoption. According to SCMP, China saw offline scan-to-pay transactions grow 15-fold between 2017 and 2020, reaching RMB 9.6 trillion (£1.9 trillion) in total value in the fourth quarter of 2019. And then in the beginning of 2020, WeChatPay mentioned its QR Code economy growth by 26% in value from 2019.
PacyPay is the official payment settlement solution partner of AliPay and WeChatPay in the UK and across Europe. With PacyPay, your business can provide additional payment methods to your customers, including generating and acquiring QR Codes payments.
To learn more about how we can help you with integrating QR Codes to your payment solutions, contact us.