We are happy to announce our Partner Referral Program! Use this guide to Partner with us by referring E-commerce businesses to our certified, best-in-class payment and acquiring solution services.
The Partner Referral Program lets you collaborate with PacyPay on our sales pipeline and you can work on the best business opportunities with us.
​ How PacyPay Referral Program works: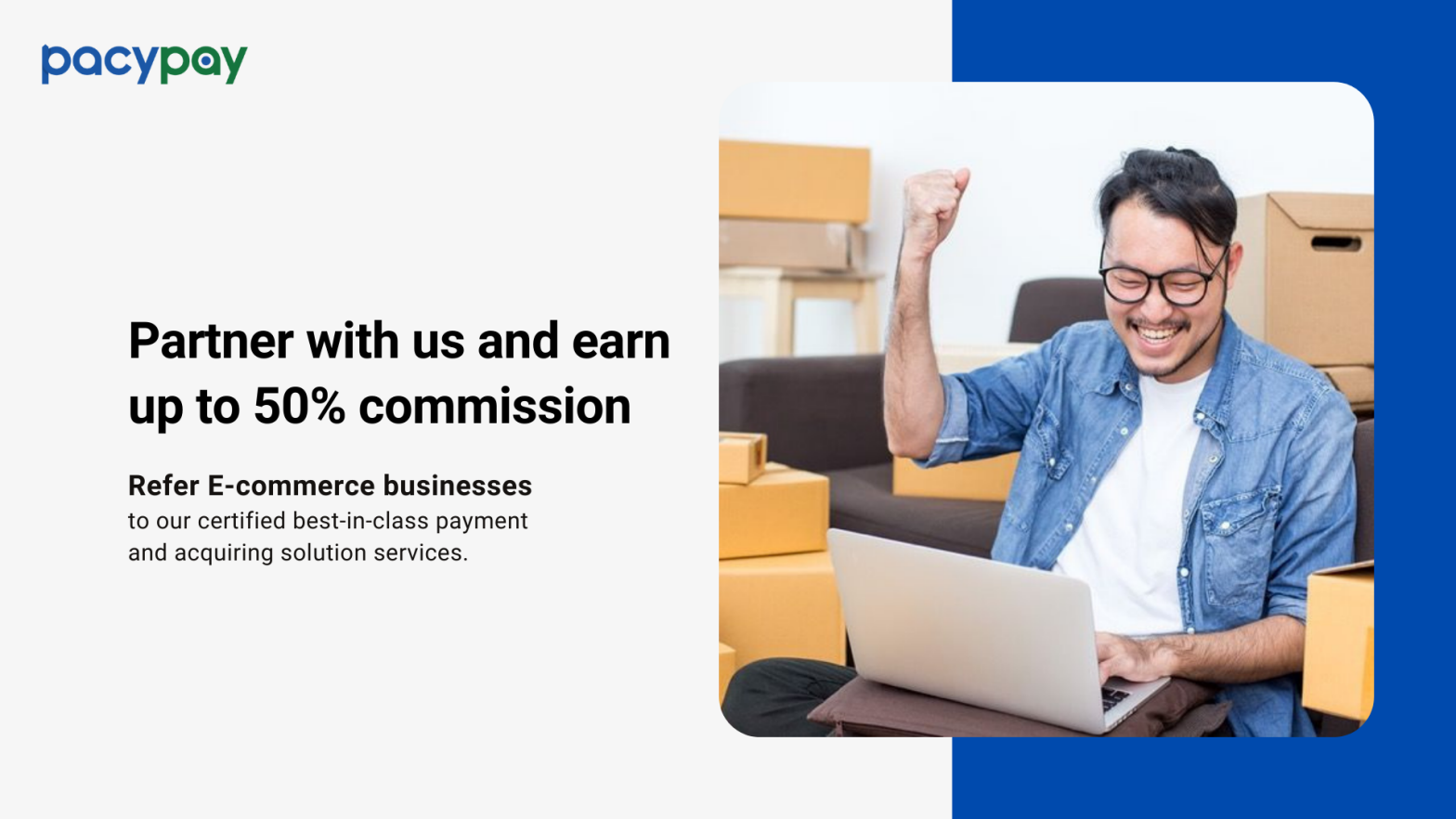 ​ What types of partners we are looking for?
•ISO's
•Active E-commerce account managers who want to offer more services to clients.
•Active Individuals who have a strong network of business owners.
•Web Developers who want to offer clients ready to work solutions.
•Webmasters who have websites with relevant audience.
•Active Individuals on relevant forums or social media who want to put useful and relevant links to users.
​ More reasons to use PacyPay

PacyPay helps global merchants by delivering secure, reliable payment gateways for businesses connecting them with global consumers. We're recognised for our competitive, flexible approach for both partner payment support and innovation.
​ Contact Us:
​ Email: merchant@pacypay.com Call: +44 203 148 1878